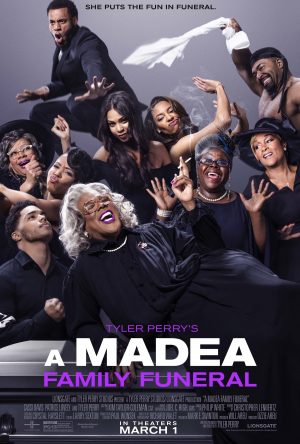 A Madea Family Funeral
PG-13
|

112 min.
Plot
A joyous family reunion becomes a hilarious nightmare as Madea and the crew travel to backwoods Georgia, where they find themselves unexpectedly planning a funeral that might unveil unsavory family secrets.
Starring
Courtney Burrell, Tyler Perry, Patrice Lovely, Cassi Davis
Age Policy
All R-Rated movies are intended for an older, adult audience.
Moviegoers under 17 must be accompanied by a parent or adult guardian.
For any R-Rated movie, children under the age of 6 will not be admitted after 6PM in an effort to create a more appealing atmosphere for our adult audiences.
Adult guardians are:
21 years of age (Id required) or more.
Required to attend the entire movie with the child.
Authorized by a parent to bring the child to an R-rated feature.
Ticket Prices
| | |
| --- | --- |
| Adult: | $9.00 |
| Matinee (before 6PM): | $7.00 |
| Senior (60+): | $6.50 |
| Child (3-11): | $6.50 |
| Military (with ID): | $6.50 |
| ST-IMMERSIVE Upcharge: | $2.00 |
| 3D Upcharge: | $2.50 |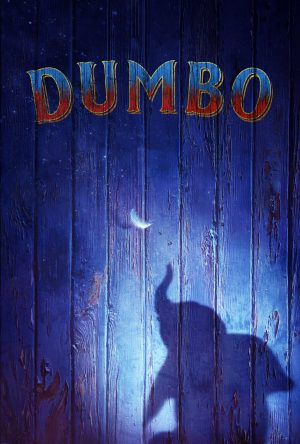 A young elephant, whose oversized ears enable him to fly, helps save a struggling circus, but when the circus plans a new venture, Dumbo and his friends discover dark secrets beneath its shiny veneer.
Advance Tickets